August 18, 2023 (cross-posted from Rural Schools Collaborative)
The Rural Schools Collaborative (RSC), a GRAD Partnership organizing partner, had the opportunity to visit the Gateway to College program on the scenic Shasta College campus located in Far Northern California. The college campus is at the northern end of the Sacramento Valley, surrounded by mountains to the north, east, and west. RSC members received a warm welcome from Gateway to College's Program Director, Nick Webb, who enthusiastically shared how the GRAD Partnership for Advancing Student Success reinforces the goals of their unique credit recovery high school program.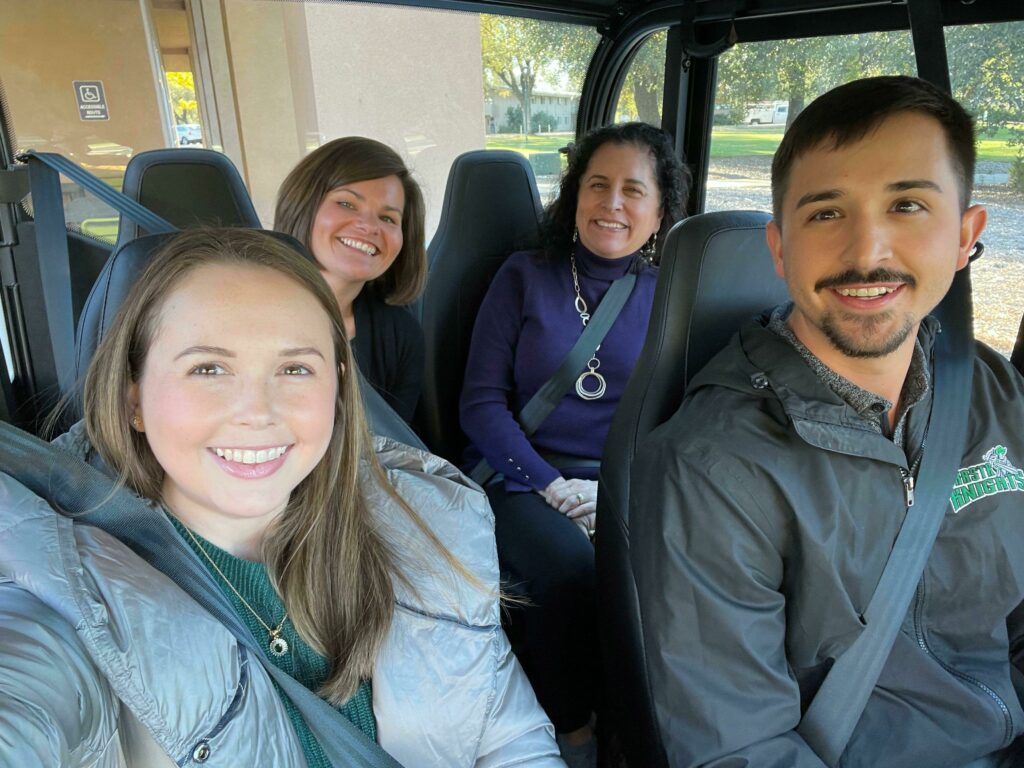 Gateway to College is about getting REAL – real college students, real college classes and real college experiences for high school students who are at significant risk of not graduating.
As an alternative education program, the Gateway to College student is 16 to 20 years old and behind in school credits for their age and grade. The student must be willing to make a commitment to complete their high school diploma and is expected to be in class every day, work hard in their courses, and participate in program activities. This is a REAL second chance to finish high school and begin college simultaneously.
Nick shared that the success of the program stems from attending classes with a small cohort of peers and caring Gateway to College teachers and staff who appreciate their students' uniqueness and are committed to their success. Students have a program advisor who guides them through their educational choices and helps them balance their school and personal commitments.
During our site visit, the students were straightforward with us, sharing why Gateway to College was different from prior, often negative school experiences.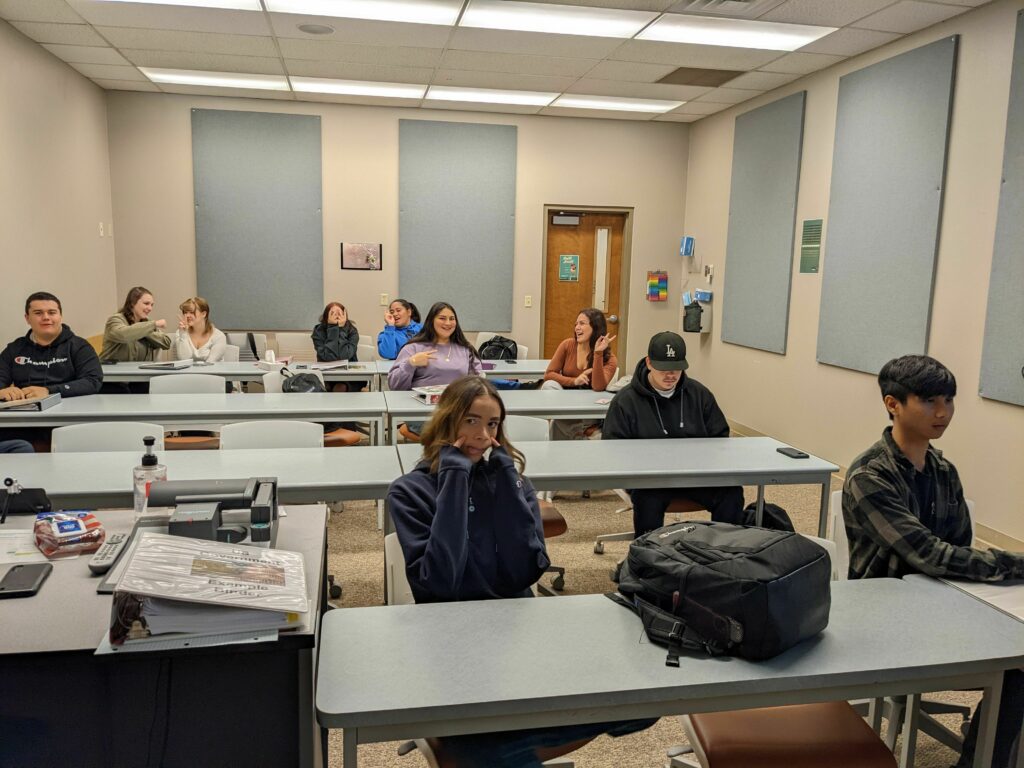 "What I like about this program is the place. It is a place where you can feel welcome and that people around you respect you and your opinions."
"I've never really had good grades until I came here and it's because I've been getting along with my teachers. I get along with people here. I just overall love this program. I feel very close to everybody."
"I haven't had anything above a C since fifth grade all the way up until I came here."
"I love in this program that we take college classes at high school because it helps me realize what college is gonna be instead of just jumping right into it and being afraid of it."
Many of the students start Gateway to College with high social anxiety which gives staff an opportunity to help them feel safe, supported, and connected. The goal is to create a new view of academic possibilities and themselves.
Meeting with a Gateway to College instructor, Dr. Jennifer Costillo, who teaches a series of Student Development courses, was very insightful.
As a licensed clinical psychologist, Dr. Costillo's background has been helpful in getting students connected with the resources that they need. She shared, "As I'm sure you all know, mental health needs are really increasing these days." Through intentional supports, she has seen an increase in connection among students giving them an opportunity to change the direction of their educational path. One such approach to connectedness is the newly launched Passport to Scholarship & Beyond program that she co-created. The Student Passport booklet supports student success by addressing three components:
Formalize student connection with staff and faculty
Help students identify personal goals and work towards addressing them
Provide students with a tangible way to recognize and track academic accomplishments as well as behaviors that support positive school engagement
An early positive result of the Passport to Scholarship & Beyond program is that students feel connected with staff and faculty and their academic path in general. By addressing students' individual personal goals, it helps to eliminate barriers to successful academic lives while making students feel valued. And by recognizing and encouraging small (and large!) successes, it helps students create a new identity where they see themselves as capable and successful students who control their academic narrative and future.
The GRAD Partnership for Student Success has assisted the Gateway to College staff to be intentional on how to measure connectedness and belonging. Currently, they are measuring "belonging" by tracking attendance, persistence rates, and GPA. They also recently began counting how many stamps students collect from program faculty and staff on their Passport to Scholarship & Beyond to measure student engagement.
With the support of North State Together as an intermediary, and the larger rural school cohort of the GRAD Partnership, Gateway to College will continue to enhance this culture of student belonging and connectedness.
---
Gateway to College is one of ten schools in rural Northern California benefiting from the GRAD Partnership's Intermediary relationships. Thanks to Susan Schroth, the GRAD Partnership Director at North State Together and the Rural School Collaborative team for sharing this update.
Read more about the value of Intermediaries, or request to speak to a member of our team to learn more.